Being skeptical by nature I hate hype. Ego-crazed celebrity chefs, farm-to-table this, sustainable that, are words that raise red flags of suspicion in me. Yes, it is important the food we eat is farmed responsibly and raised humanely, but these buzz words often impress without a guarantee of a meal that tastes good.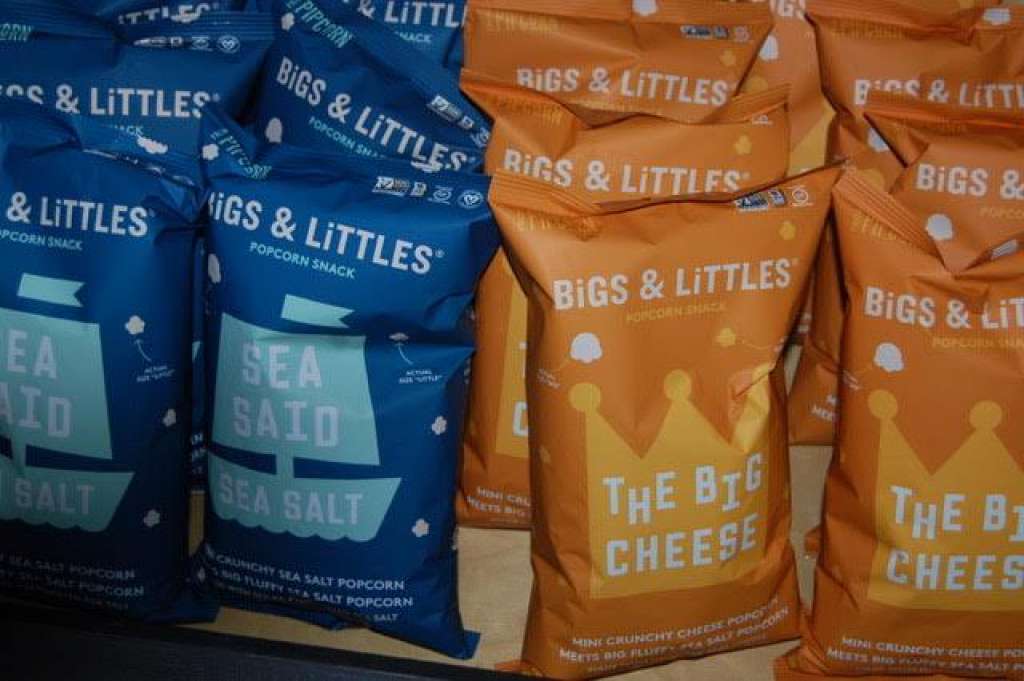 Photo: Jane Stern / For Hearst Connecticut Media Group
A happy surprise for me is Harbor Harvest, a quaint-looking rustic space situated in a residential urban neighborhood in Norwalk. I liked the look of the place immediately. It looked both homey and welcoming. I appreciated that it did not make a huge fuss over the fact everything served inside has an impeccable pedigree. Harbor Harvest is not a restaurant, but rather a multifunctional grocery store, espresso bar, catering center, bakery, deli, cosmetic counter, wine shop, craft-beer supplier, farm stand and butcher shop all under one roof. You can have a cup of coffee or order a standing rib roast with all the trimmings for the holidays.
Because Harbor Harvest does not trumpet the provenance of its foods, it was not until I read the website that I learned the scope of their commitment to bringing healthy delicious food to our area. Harbor Harvest's owners run a fleet of hybrid refrigerated boats that allow them to locally source from the farms of Long Island, N.Y., as well as our home state. It was the first place to commercially grow herbs and micro greens indoors. The owners regularly go from farm to farm to select the best pork beef and chickens, and the finest seasonal produce. The meat is then butchered in-house, the vegetables are used in the meals produced and sold in bushels outdoors.
Because I arrived by car at Harbor Harvest I did not qualify for the 5-percent discount customers get if they walk there or ride a bike. Guiltily, I parked my gas-hog car right in front and ducked inside. No one yelled at me.
I started at the front of the shop near the front door. There is a serious espresso machine and a barista who knows how to use it. I ordered a well-made latte and added a large piece of still-warm homemade crumb cake on the side. It isn't often one gets served real crumb cake in our area (unlike Philadelphia where it is ubiquitous). After one bite of the lush, vanilla-tinged pastry, which, as expected, dropped a torrential wave of crumbs down my shirt front, I considered relocating to Pennsylvania to insure a regular supply.
The stroll toward the back of the store took a while. En route I slathered on organic hand cream, looked at bottles of wine from Connecticut vineyards, was distracted by unusual groceries, like a German cake mix that promised a sensational marble cake, and stopped to admire a display of Connecticut-made Italian pastas and sauces.
More Information
Harbor Harvest
7 Cove Ave., Norwalk
203-939-9289
My final destination was the deli and butcher shop. Once I arrived I admired the large clean glass cases filled with beautifully displayed, well-marbled steaks, lamb chops and a myriad of different sausage meats. In the next case was an array of fresh seafood sourced from Alaska to Gloucester, Mass. In both cases the produce looked of the highest quality. Unlike a regular supermarket, Harbor Harvest does not attempt to keep every single type of meat or seafood on hand every day. The more limited selection translates to the fact that these foods are fresh, hand-picked and not delivered to the store frozen or en masse.
At the deli you can order the daily specials, as well as amazing sandwiches and ready-to-eat meals. The specials are written each day on a chalkboard placed outside the front door. They are often unusual or exotic. One day Wild Buffalo Chili was the stew du jour; the next day a pink-hued Hungarian chicken paprikash was featured. There is an enormous selection of sandwiches, everything from the plainest ham and Swiss, to pistachio mortadella slathered with red onion and fig spread.
I ordered a Harbor Harvest sandwich, thinking logically if it bore the name of the store it had to be great. It was. The Harbor Harvest is a homemade thin chicken cutlet, layered with broccoli rabe, tomatoes, crushed red peppers, fresh mozzarella and garlic aioli. I asked for it to be put on a grinder roll. On the side I ordered beef goulash, so hearty you could stand a spoon in it. To take home with me, I grabbed some slow-roasted Cuban pork shoulder with rice and beans covered with a homemade cilantro sauce. So stuffed from the big sandwich and the goulash, I did not get around to eating it until the next day. After hibernating overnight in the fridge it was still delicious.
When I left Harbor Harvest I took a short walk. Lured by the salty smell of nearby Calf Pasture Beach it proved a perfect digestive. Listening to the cry of seagulls overhead in the cobalt blue sky I decided not to relocate to Pennsylvania for the crumb cake. I love where I live.
Jane Stern, a Ridgefield resident, coauthored the popular "Roadfood†guidebook series with Michael Stern. Join her each week as she travels Fairfield County finding a great meal in unexpected places for $20 or less.
Original article